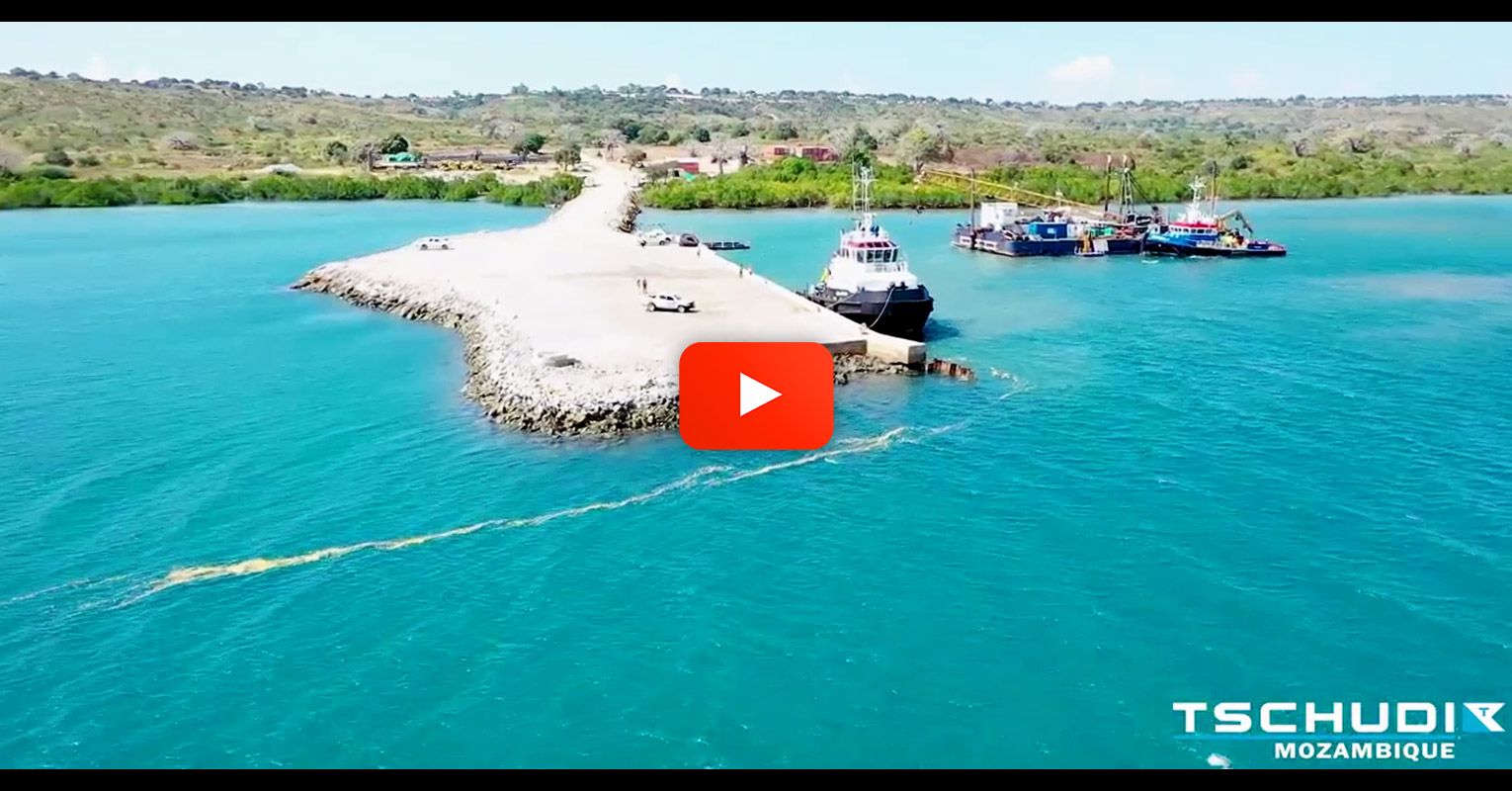 The Tschudi team in Mozambique has been appointed as ship agents by Renco S.p.A. for the RENCRAFT barge and the Seacontractors' tug ATLANTIS. The barge was towed from Damen Shipyard in Rotterdam to Pemba Bulk Terminal. The long towage was successfully completed, and the barge was delivered to the client at the anchorage point in Pemba Bay.
𝐓𝐡𝐞 𝐓𝐬𝐜𝐡𝐮𝐝𝐢 𝐭𝐞𝐚𝐦 𝐩𝐫𝐨𝐯𝐢𝐝𝐞𝐝:
A smooth port clearance process of the barge and tug with the local authorities;
Crew change of the tug;
Assistance services to the tug for the departure from Pemba for the next voyage.
Further, the Tschudi team has commenced the process with the maritime administration for the 𝐧𝐚𝐭𝐢𝐨𝐧𝐚𝐥𝐢𝐳𝐚𝐭𝐢𝐨𝐧 of the barge and her conversion into a floating jetty.
The barge will be connected to the existing PBT port to increase the jetty length of 120 meters. It will be secured on three pillars and will work as floating quay translating vertically on the legs like a Jack-up following the tides movements. After the upgrade, the port will serve the Oil&Gas projects in North of Cabo Delgado, moving aggregates, materials and equipment from Pemba to Afungi. This will strengthen the capacity of Pemba, as new hub for international shipments of cargo.
Tschudi Logistics is a member of Cross Ocean representing Sweden, Malawi & Mozambique
View Profile: Tschudi Logistics AB | Tschudi Malawi | Tschudi Mozambique
View Website: https://tschudilogistics.com/