The Next Global Conference Will Be In
Dubai, 8th-10th February, 2024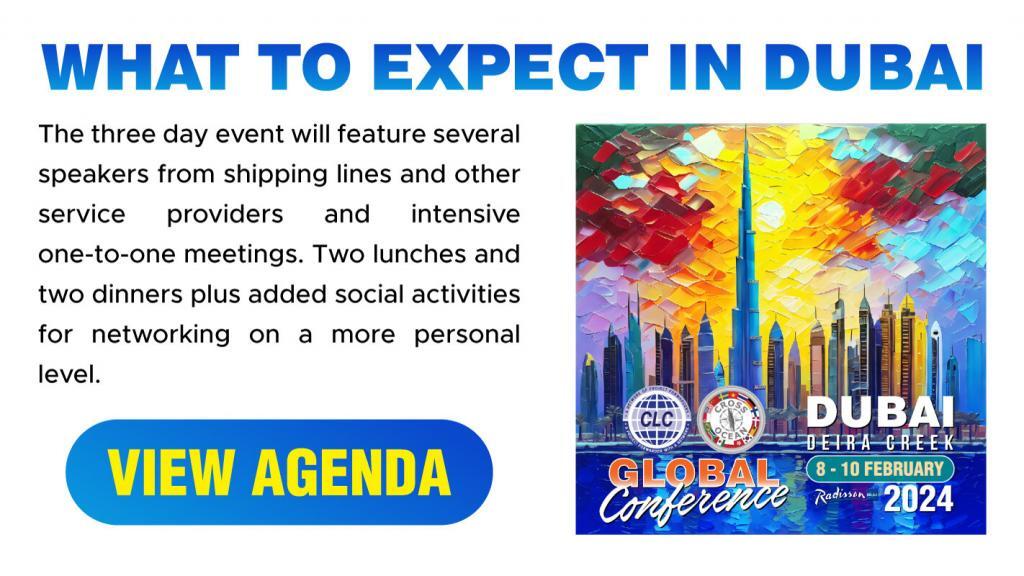 Conference details:
The conference fee is 950 EUR per person which includes meetings, coffee & snacks, lunches and two dinners.
What to Expect in Dubai:
The three day event will feature several VIP speakers from shipping lines and other service providers and intensive one-to-one meetings. The package also includes coffee breaks with snacks, two lunches, two dinners plus added social activities for networking on a more personal level.
Cancellation Policy: Conference Payment is non-refundable and due in full once you have registered.
Conditions: Your registration is only confirmed once payment has been received and the registration will close 15 days before the event (subject to change).
Venue: Radisson BLU Deira Creek
Book your hotel here using the special group rate for the event.
For questions about the conference please contact the event coordinator: heidi.kennedy@cross-ocean.com
Upcoming Regional Meetings
For Asia the meeting will take place on the 15th of December in Hong Kong. Please RSVP to Heidi.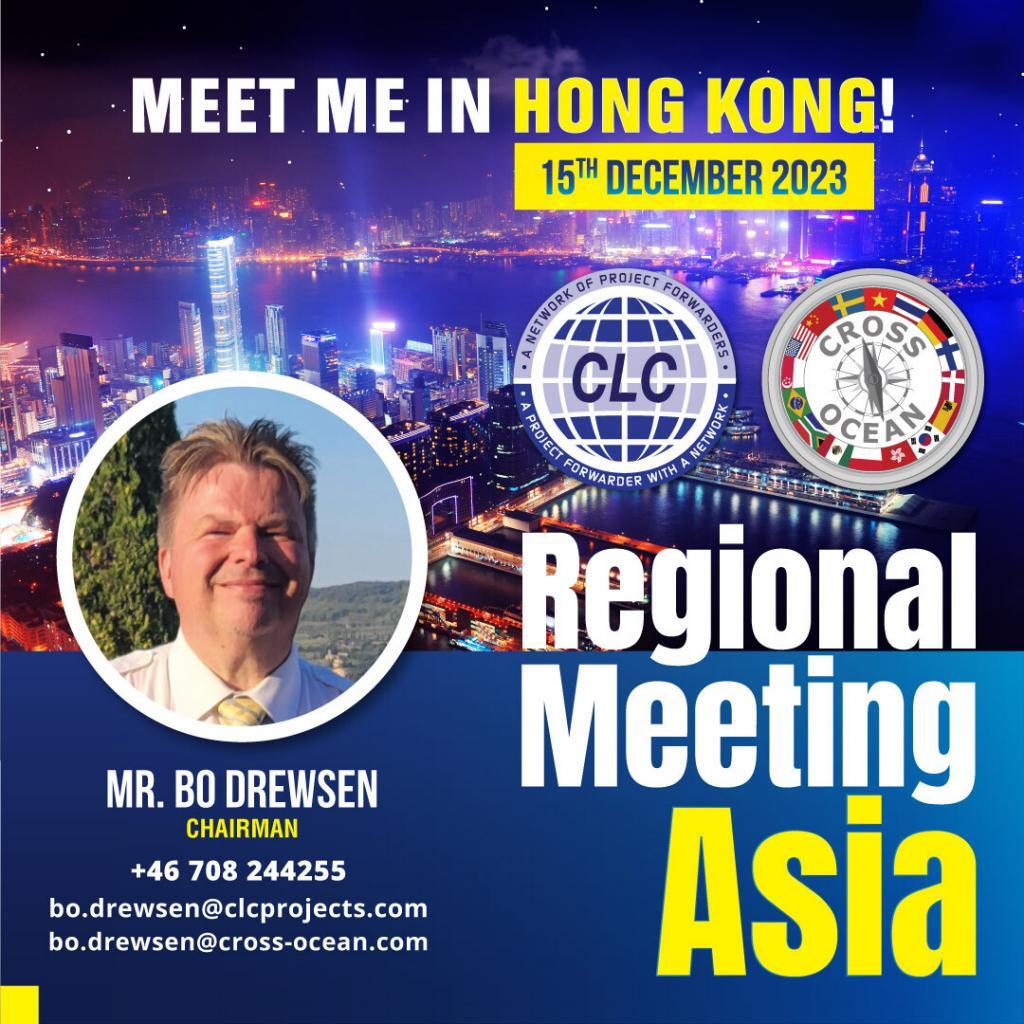 View Agenda for the Asia Regional Meeting in Hong Kong
---
Past Conferences
Latest Global Conference
Budapest, Hungary – 10-11 June, 2023
Thank you to everyone who attended, Budapest treated us well and we all learned more about a country that many did not know much about.
Phuket, Thailand – Joint Global Conference
17-19 October, 2022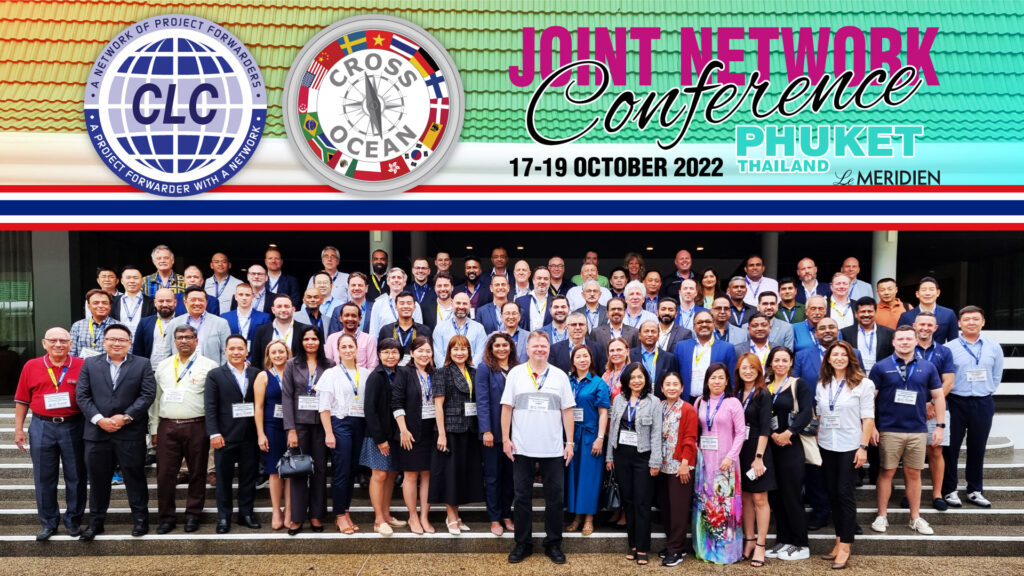 Thank you to the super members who came to Phuket for our global meeting. Many memories and bonds were created and strengthened. Building relationships & trust across companies, nationalities and borders.
---
On the 16th of May, 2022 we Held a Joint Network Meeting in Rotterdam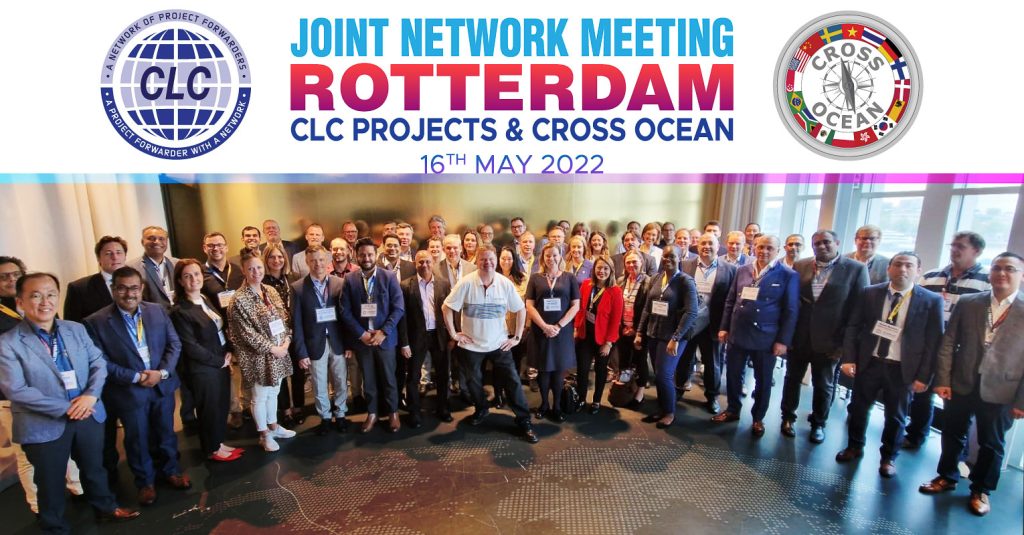 ---
---
On February 3rd, 2022 we Held a Members Meeting in Dubai, U.A.E.
Thank you to all who braved the restrictions to make it to the meeting!
Contact Heidi to obtain copies of any of the presentations or meeting schedules.
We are holding online video meetings with members. To book a slot for an upcoming meeting please contact us.
---
The latest Cross Ocean Global Conference was held in Bangkok on the 8th and 9th of November, 2019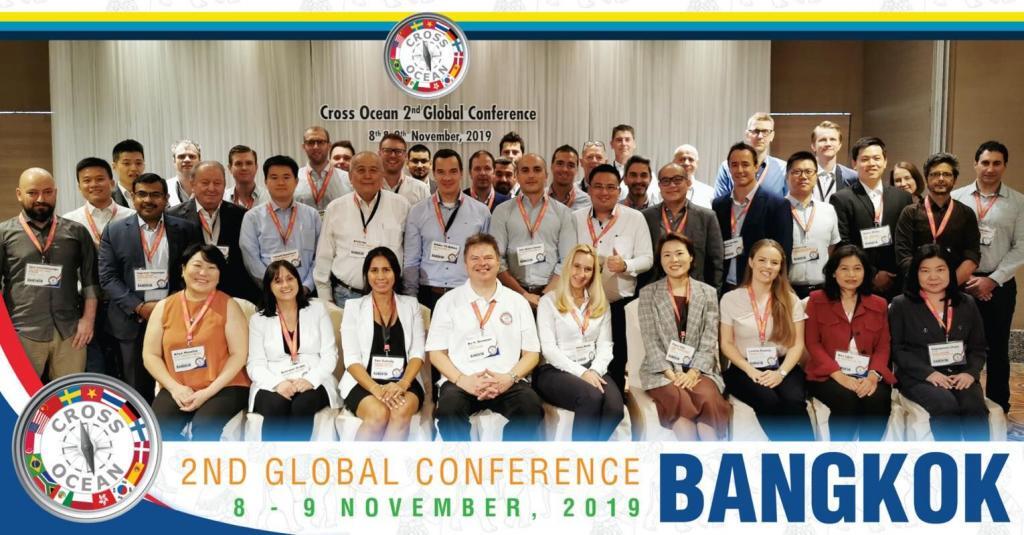 ---
The first Cross Ocean conference took place in Bangkok on the 26th and 27th of November, 2018