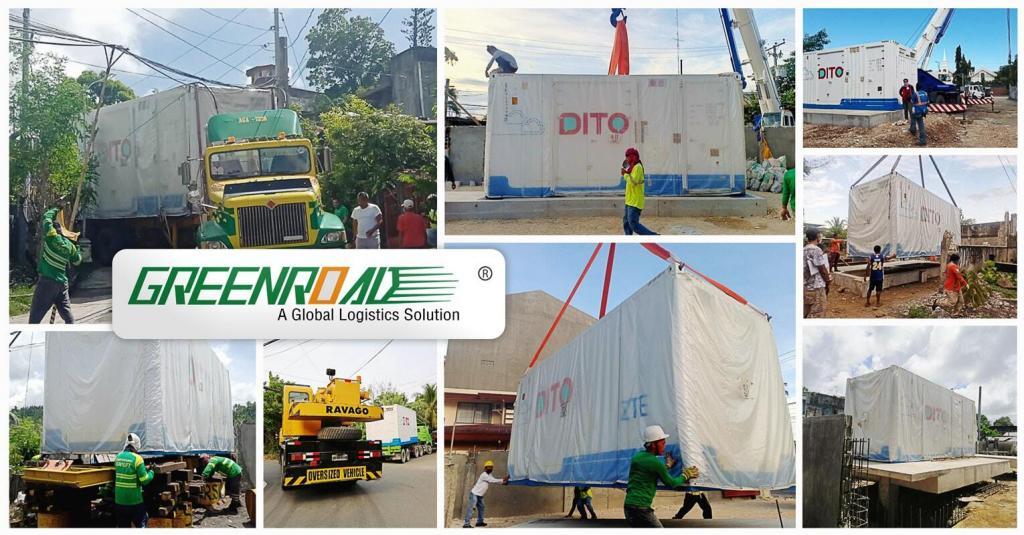 Greenroad was glad to assist their VIP customer ZTE transport cargoes & equipment related to communication equipment from China to the Philippines.
The cargo had to be delivered to 25 different remote locations. Greenroad was responsible for the work from ZTE warehouse in China up to the destinations, including offloading. Before the project began Greenroad came up with solutions which took into consideration the geographical limitations, equipment shortage, road obstacles, etc. to meet the stringent requirements of ZTE.
The cargo included general containers and special OOG containers. Greenroad planned intermodal transportation, combining feeder vessels and low-bed trailers, cargo storage with specific requirements for each location and lay down after offloading.
The degree of difficulty for this transport was increased due to the COVID-19 pandemic.
The cooperation with ZTE Philippines IDC project, not only helped our customer accomplish their project of national significance, but also proved the strength of Greenroad in servicing the entire industry.
The project was delivered on-time with zero damage.
Shanghai Greenroad International Logistics is a member of Cross Ocean representing China (Shanghai)
View Profile: Shanghai Greenroad International Logistics Co., Ltd.
View Website: http://www.greenroadlogistics.com/