Cross Ocean Air & Sea Project Logistics Network has Openings in Several Countries
The Next Global Conference Will Be In
Dubai, 8th-10th February, 2024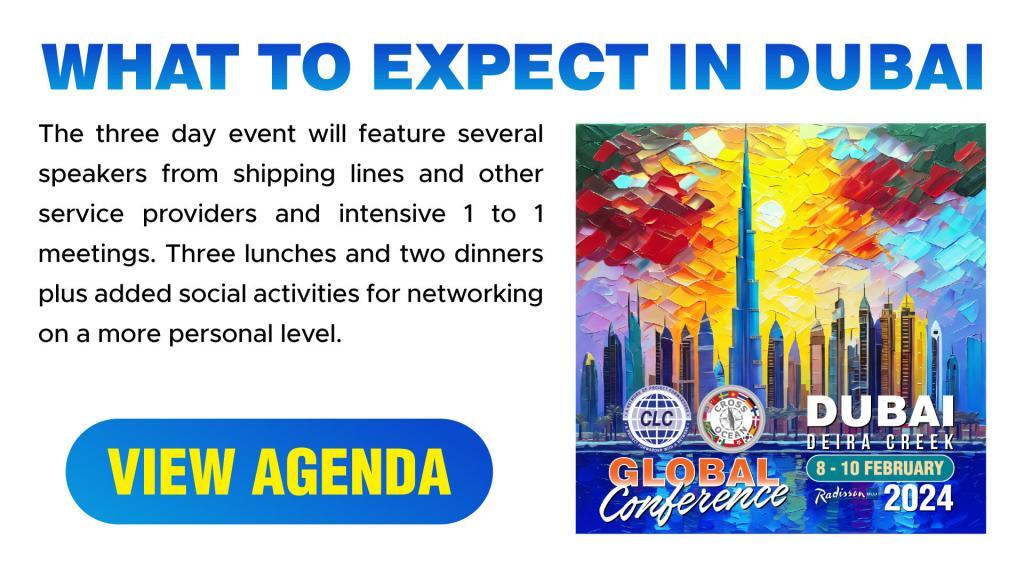 Conference details:
The conference fee is 950 EUR per person
What to Expect in Dubai:
The three day event will feature several VIP speakers from shipping lines and other service providers and intensive one-to-one meetings. The package also includes coffee breaks with snacks, two lunches, two dinners plus added social activities for networking on a more personal level.
Cancellation Policy: Conference Payment is non-refundable and due in full once you have registered.
Conditions: Your registration is only confirmed once payment has been received and the registration will close 15 days before the event (subject to change).
Venue: Radisson BLU Deira Creek
Book your hotel here using the special group rate for the event. If you have an issue booking using the hotel website you are welcome to book using this form.
For questions about the conference please contact the event coordinator: heidi.kennedy@cross-ocean.com
Upcoming Regional Meetings
The Asia regional meeting is now fully booked. The event will take place on the 15th of December in Hong Kong. For questions contact Heidi.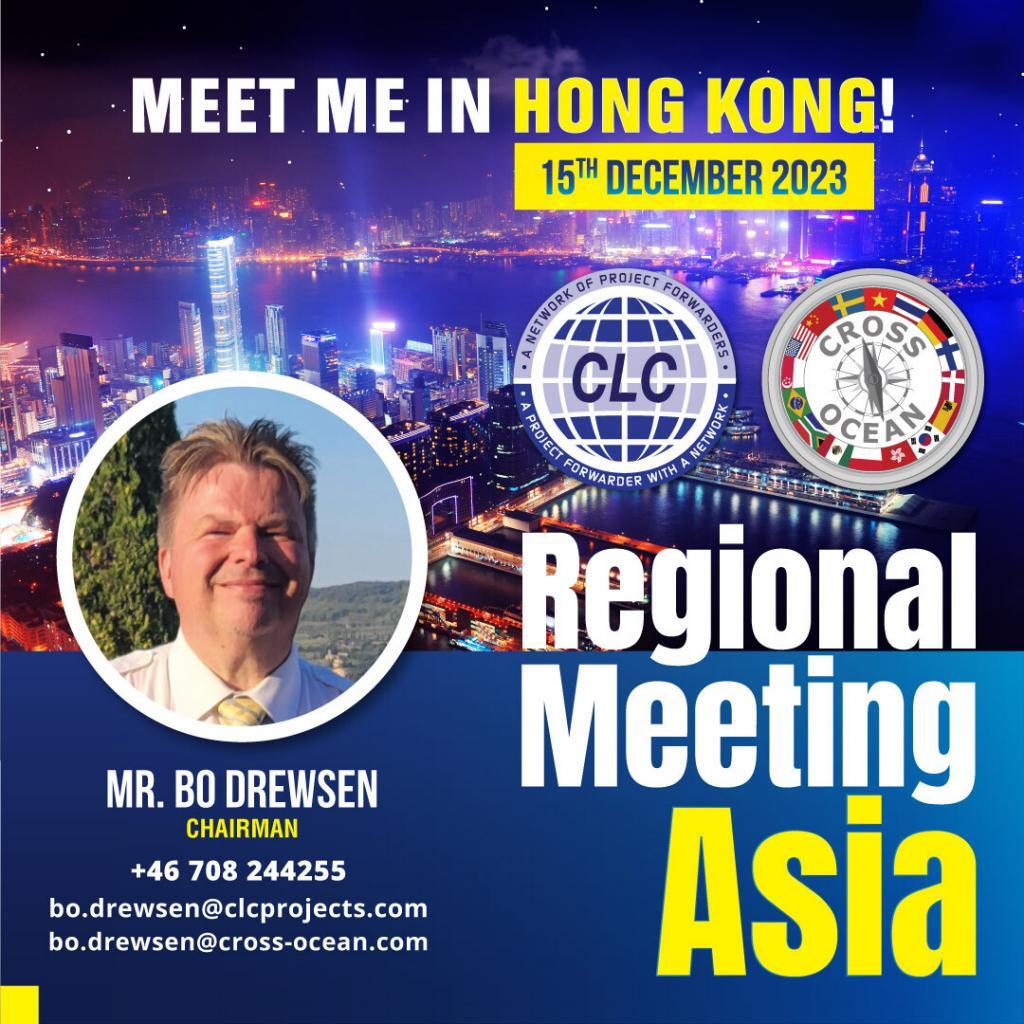 View Agenda for the Asia Regional Meeting in Hong Kong
---
Africa Regional Meeting
For Africa the meeting will take place on the 16th of May, 2024 in Accra, Ghana. Please RSVP to Heidi.
Venue: Labadi Beach Hotel
No. 1 LA Bypass, Accra, Greater Accra Region, Ghana
Tel: +233 302 772 501
Fax: +233 302 772 520
https://labadibeachhotelgh.com/
---
Past Conferences
Latest Global Conference
Budapest, Hungary – 10-11 June, 2023
Thank you to everyone who attended, Budapest treated us well and we all learned more about a country that many did not know much about.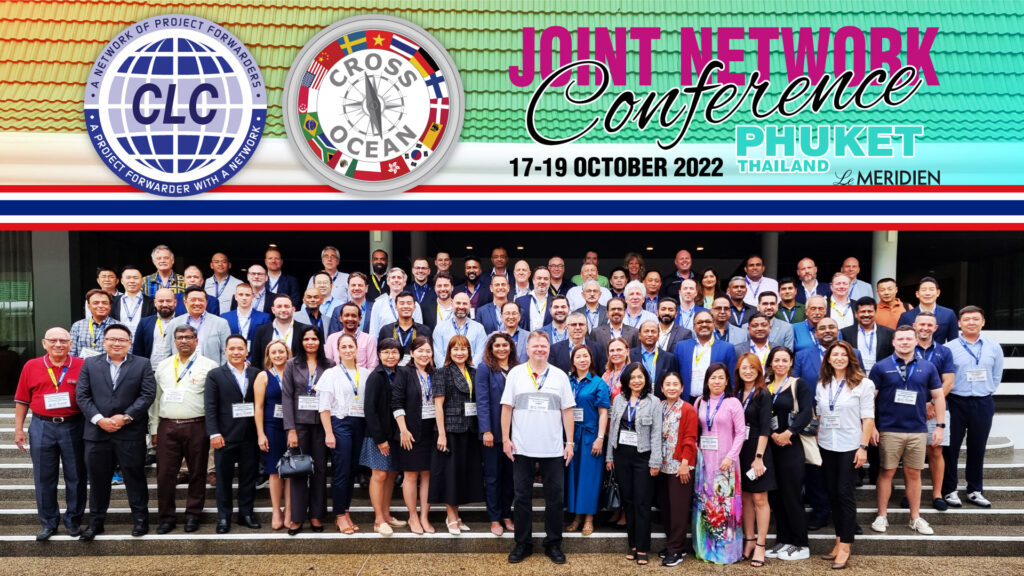 Thank you to the super members who came to Phuket for our global meeting. Many memories and bonds were created and strengthened. Building relationships & trust across companies, nationalities and borders.
---
Become a Member:
You are welcome to apply for membership in Cross Ocean Project Logistics Network! We are a sales-driven network, therefore our main goal is to help members cooperate and increase their sales. Please contact our team today to learn more about our network.
What are the membership fees?
EUR 1,850 to be paid once a year and which is non-refundable.
Payment is due 30 days after receipt of invoice.
How many members are allowed?
Each country may be represented by a maximum of two members with the following exceptions:
India – 5 members
USA – 5 members
China – 10 members
South Africa – 3 members
Russia – 3 members
Turkey – 3 members
Abu Dhabi – 2 members
Dubai – 2 members
How do members meet-up?
We gather members from around the world to meet once a year. However, since the global pandemic has prevented us from meeting in person we are conducting virtual meetings between members every week. Therefore, we always make sure our members get the chance to meet with each other.
Each company can send up to four participants to each global conference.
Why Join Cross Ocean Project Logistics Network?
Cross Ocean links companies together to form a powerful, strong and global alliance of like-minded companies
Together as a team our members are able to compete with larger/global players
The owners and the team together support our members 100%
Cross Ocean provides guidance in nominating the most suitable members to team up with on a case by case basis
We answer your queries quickly with a clear yes or no if we can or cannot help you solve your issues
Business Intelligence is regularly sent to every single member
More about Cross Ocean Project Logistics Network
Cross Ocean network was established in April of 2018 and is owned and operated by professionals with backgrounds in liner shipping, project and general freight forwarding, cargo surveying and airfreight forwarding.
We are holding online video meetings with members. To book a slot for an upcoming meeting please contact us.
Cross Ocean is part of the CLC Projects Group and also a sister company of Project Cargo Weekly