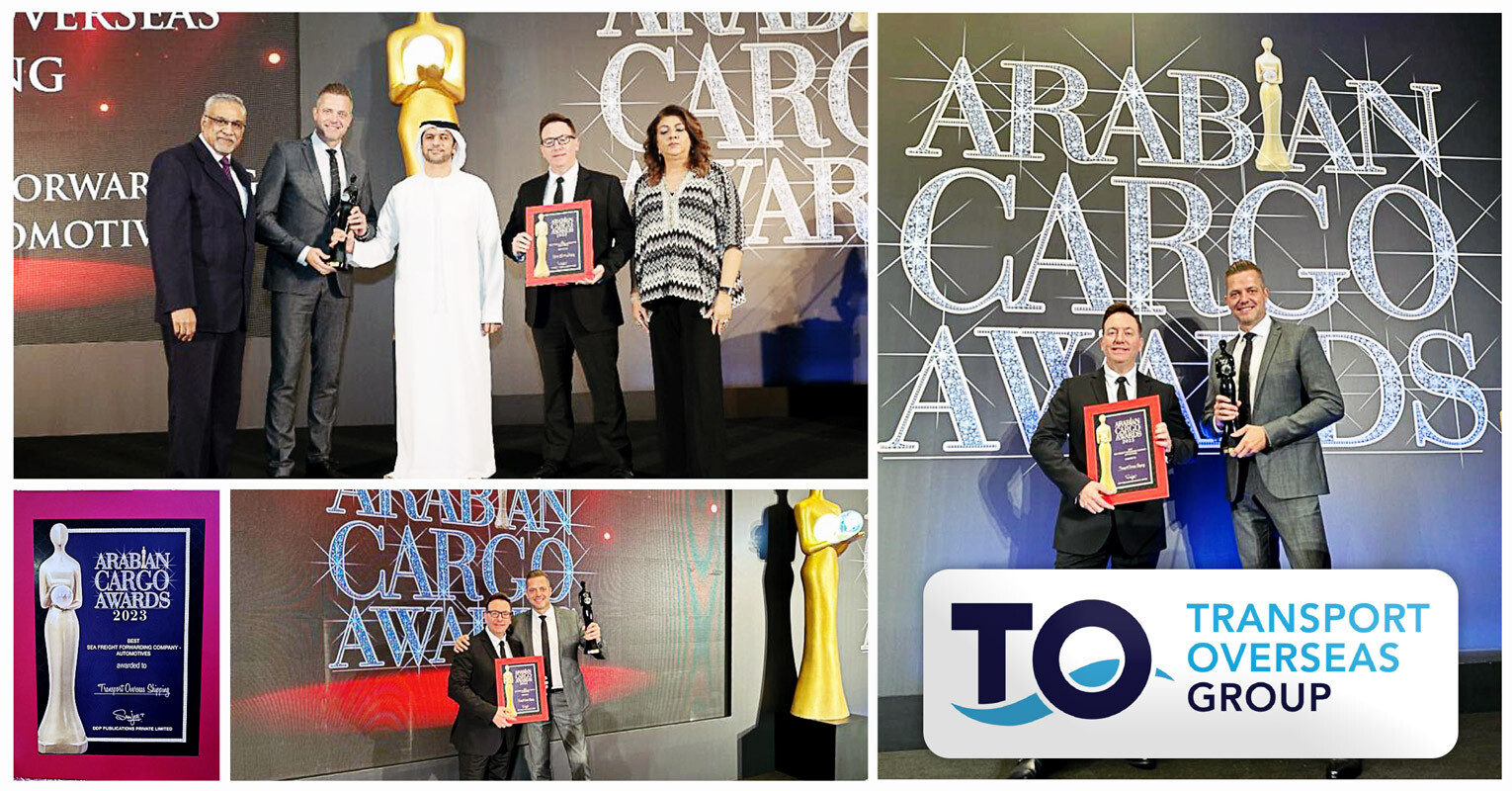 Dubai, 27 October 2023
"We are proud that our subsidiary Transport Overseas Shipping (Dubai) DMCC has won the 'Best Sea Freight Forwarding Company – Automotive', award at the Arabian Cargo Awards", says Christian Weber, who also participated the award ceremony on October 24 in Dubai, UAE. "Thanks to Richard H.'s competence and comprehensive services in the commercial vehicle sector, we were nominated a few weeks ago" adds Christian.
The Arabian Cargo Awards is a GCC-based platform with a vision to recognize those behind the success of the Cargo & Logistics Industry in the GCC region.
Transport Overseas Logistics is a member of Cross Ocean representing Switzerland, Austria, Germany, Poland, Belgium, Netherlands & Saudi Arabia
View Profile: Transport Overseas Logistics (Switzerland) GmbH | Transport Overseas Logistics (Austria) GmbH | Transport Overseas Logistics (Germany) GmbH | Transport Overseas Shipping (Poland) Sp. z o.o. | Transport Overseas Shipping (Belgium) BV | Transport Overseas Shipping (Netherlands) BV | Transport Overseas Shipping DMCC
View Website: https://transport-overseas.com/