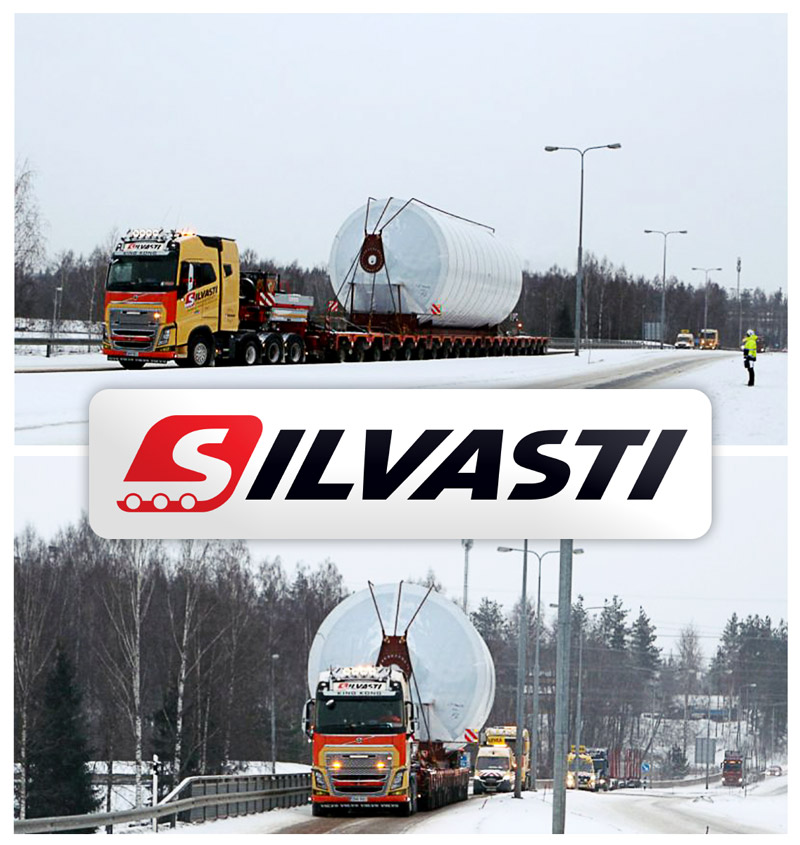 The distance was almost 250km in total. Transport was carried out with a 20-axle modular trailer and total dimensions were 40m * 5.6m * 7m and the total weight of up to 250 tons.
The transport started from Savonlinna on Monday at 12 o'clock and finally arrived to the destination on Tuesday at 23 o'clock.
A pusher truck accompanied the transport throughout the journey and was used whenever necessary. Road maintenance had to be requested for almost every town passed due to icy conditions. In Imatra, for example, a sanding truck drove ahead of the transport to ensure its safe passage past the town.
Silvasti is a Service Provider to Cross Ocean
View Profile: Silvasti
View Website: https://silvasti.com/