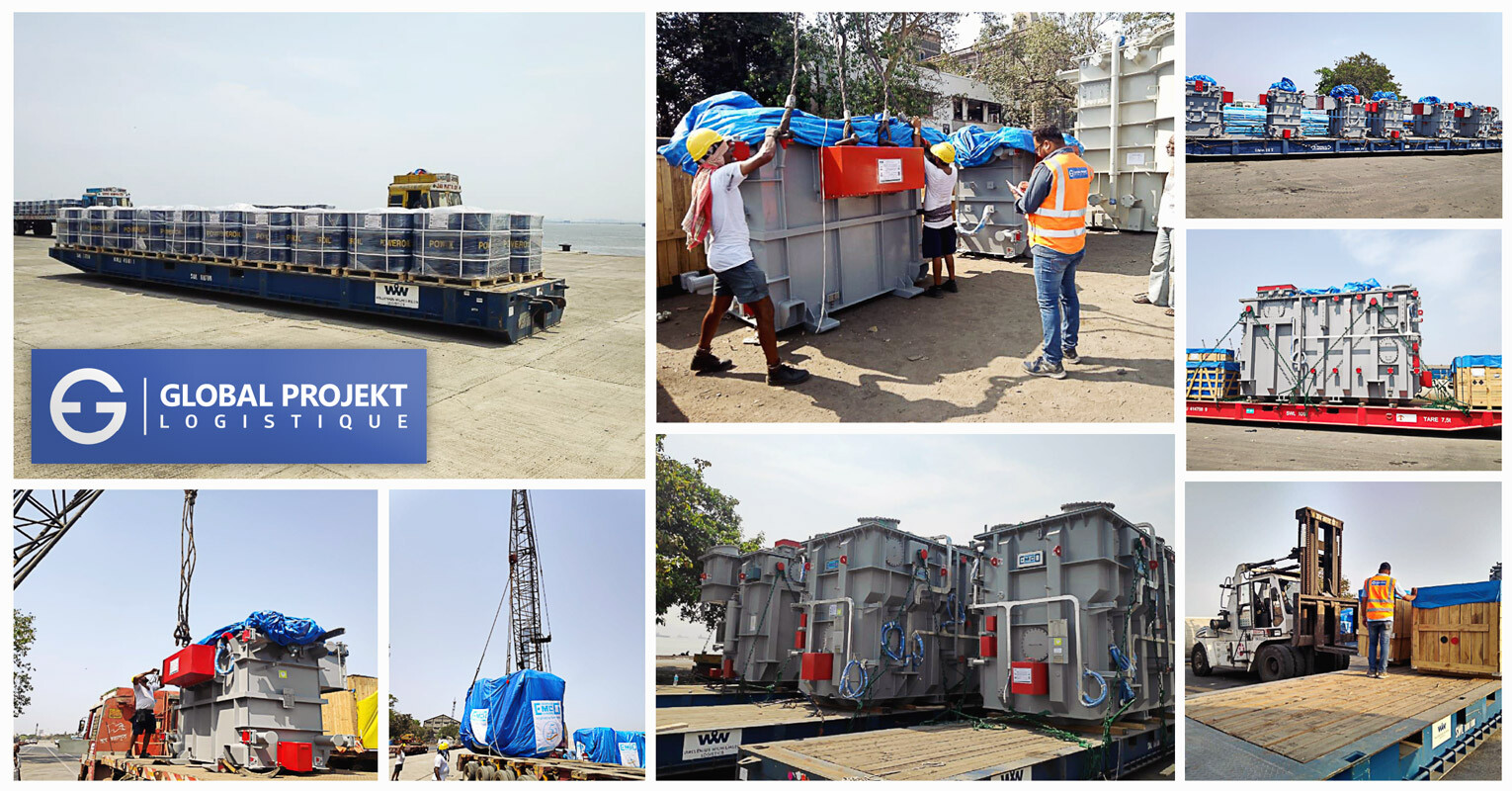 Project description:
Total 294 pieces.
10 main units (power transformers), 124 wooden boxes, 160 wooden pallets
Kv step-up transformers x 4 pcs with dimensions 6.5 x 3 x 3.8 meters, weighing 52 mt each.
Auxiliary transformers x 6 pcs with dimensions 2.9 x 2.35 x 2 meters, weighing 10 each.
Critical & detailed planning of cargo from factory point to correct carting of all pieces including the largest main units to small oil drum pallets and comprehensive documentation for timely custom clearance and shipping out for the final destination in Africa.
India
View Profile: Global Projekt Logistique Pvt. Ltd.
View Website: http://www.gprolog.com/